One of the great passions of my life is sailing.

For many years I spent my birthday (May 5) on the deck of a sailboat in the Caribbean (see my sailing resume here). Not an entirely bad way to get older ...

In the summers, I regularly race my Melges MC, the Pickle (hull #500) on Birch Lake near Vandalia, Michigan (in southwestern Michigan's Cass County) with varying degrees of success - but I invariably have a good time doing it.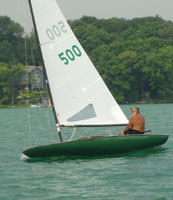 Me on my MC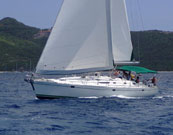 Me at the helm of a boat off Tortola in the British Virgin Islands of the Caribbean


Me sailing an America's Cup boat in San Diego (while my poor wife was attending a conference, I couldn't keep myself from going out to play ...