Not very January-ish weather ... yet




We've had a dusting of snow, a coating of frost and even a skiff of ice but for the most part the weather at Birch Lake has been anything but January-like, and the Canadian geese and the more hardy fishermen are making the most of it ...
---
Commodore's Comments
Hello Birch Lake Winter Warriors,
The weather outside is frightful! So please stay warm this season and don't worry, Spring is on its way. This past year has been one of many ups and downs. I am so saddened by all the elders we lost on the lake this year. It made me reflect on a recent friend our family lost, Mrs. Rosie Dicks. I know many of you might not have known Rosie, but she was a force to be reckoned with, and she could always could make you laugh. She had the biggest heart and could tell the greatest stories. Rosie also had the ability to be so selfless in many ways. She made me realize the word blessed and what it truly means. I was blessed to know her and many people were blessed by her presence. Not just a reference to the religious idea of being blessed but, but rather the joy you can feel by being around someone so special. So in this Holiday season, I am sure you have someone you are reminded of that has blessed your life. I hope during this time you can reflect on the positive and recognized how you were blessed by the presence of others and look forward to the New Year and all the new memories it can bring. Stay warm and remember to be kind to one another.
~ Commodore Angela

Winter (fest) is Coming
No, this is not a Game of Thrones thing ... the annual Birch Lake Winterfest will take place at The Sheffiecks' (on the west side) on Saturday, February 9. All Lakers are invited for a celebration to break up the doldrums, enjoy your neighbors and keep warm inside or outside around the bonfire. Join us on Saturday, February 9 starting at 6 pm. Bring a dish to share. BYOB. No RSVP needed!

Spring Dinner details
Saturday, May 11, 2019, Papa Vino's, 5110 Edison Lakes Pkwy, Mishawaka, IN
Dinner starts @ 6 pm (need to be seated by that time as food is served family style)
$26/ Adults; $12 kids
Appetizers: Bruschetta, Pizza Margherita, Papa's Salad
Entrees: Spaghetti Marinara, Lasagna, Chicken Marsala
Tuscan Potatoes and Seasonal Vegetables
Desert:: An assortment of Tiramisu, Lemon Tango & Cannoli
Includes one glass of White or Red wine
If someone has a particular food allergy, please contact Angela Bergan so arrangements can be made.

Birch Lake Book Club
Birch Lake Book Club meets once a month, usually on a Tuesday, at 7 pm. Everyone is welcome.
2019 SCHEDULE:
January 22: Pam Van Huffel and Becky Mikel - Where the Crawdads Sing by Delia Owens
February 19: Sue Williams - Every Note Played by Lisa Genova
March: Blair Garceau
April: TBA
May: Michelle Seyfarth

---
Barker Kid of the Month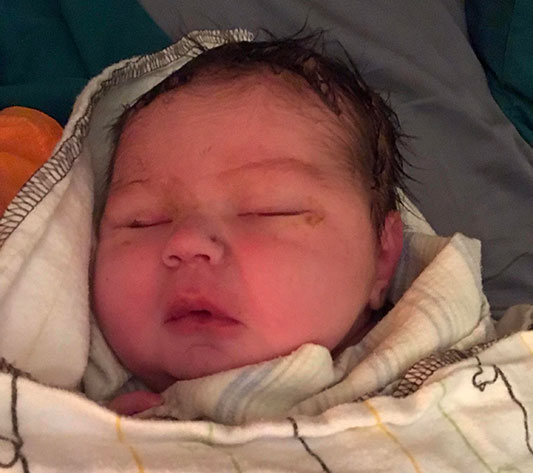 Congratulations to Amber and Chas Grundy, and welcome Harrison Daniel Grundy, born 12/10 at 12:15 am. Harrison was born at 10lbs, 2oz and 22" long. Everyone is doing great!

Christmas Crawl fun
Haven't heard the number but from all accounts the turnout at the annual Birch Lake Christmas Crawl was great and a great time was had by all ... thanks to all the homeowners who opened their homes for the holiday. To see the pictures, click here.

In Memory
Our deepest sympathies to the families of the Birch Lakers we've so recently lost ... from left, Ron Como (south side), Laura Green (south side) and LaVeta Scofield (west side).

---
2019 BLYC Dues, Contributions & Donations


$____ - BLYC Member Dues ($30 / year)
$____ - BLYC Associate Member Dues ($10 / year)
$____ - Homeowners' Assoc. ($10 / year)
$____ - Sailing Fees ($15 / year)
$____ - Building Improvement Fund
$____ - Fireworks Fund
$____ - Water Quality Program
$____ - Milfoil/Loosestrife Eradication
$____ - Safety Committee
$____ - Other non-party related expenses
$____ - BLYC Roof Fund
$____ - BLYC AED Fund
$____ - Misc.
Total contribution:
$__________________
Include your name and address and checks payable to:
BLYC, c/o Deb Spratt at 18100 Farmington Hills Drive, South Bend, IN 46637
---
SAILING NEWS
'Willie T' has to move
In case you haven't heard. the famed "Willie T" floating restaurant and bar that has been moored in the Bight on Norman Island in the BVI for as long as most of us can remember broke loose and was deposited onshore by the last hurricane to go through the area. The owners brought in a new boat but were forced to move it to Great Harbor on Peter Island ... and now the BVI government has denied them a permit to moor there ... the fate of the landmark is unknown for more info check out this link.

The William Thornton

Boat pics ...
Here's something for the sailors (really anyone who likes great boat photos): every year professional yachting photographers submit a single image to the Mirabaud Yacht Racing Image contest. They whittle down, sometimes taking vote input from online viewers, then a final set are selected followed by the winner.
Mirabaud main page http://www.yachtracingimage.com/
[randomized] gallery http://www.yachtracingimage.com/2018.html
Tentative 2019
Birch Lake Calendar

Saturday, Feb 9 - Winterfest at Sheffiecks', 6 pm

May 11 - Spring Dinner,
Papa Vino's, Mishawaka, 6 pm

2019 Road Cleanup -
after 1st board meeting (date tba)

June 15 - Spaghetti Dinner, BLYC, time TBA

Dates and times subject to change.
More info as available.
Watch for updates!
---
BLYC Classified Ads
For Sale: Two Birch Lake, South Side properties. Incredible Views. 14948 & 14991 Birch Lakeshore Dr. 14948 has 184 ft of Lake frontage, 2 bedrooms, 2 baths, plus office. 14991 has 3 bedrooms, 2 baths, plus a 1600 sq ft heated garage. Too many amenities to list. Contact Dick Bender for more info at 574-596-8724.

House for sale: 63306 Birch Rd.; 3 BR, 2.5 bath, 2600 SQ FT., 94 FT frontage, 2 stall attached garage, 2 full kitchens, many other extras, $725,000, call PJ or Sue Vandewalle, 476-7086 for appt or more info.

For sale: pedal boat. Test rides available ... assuming you pedal. Stop by the King cottage middle of the North shore.

I do sewing at reasonable prices; Zippers, hems, repairs on various
Items. Let me know what you need and I'll let you know if I can do it
Katie Niezgodski 476-9317

Interested in a unique fun vacation? Check out renting the most inexpensive but cutest and best located rental in The Villages, Florida at
ourhome4rent.com/cjp
---
BLYC Contacts
2018 BLYC Officers
Angela Bergan, Commodore (E)
Pat McGann, Vice Commodore
and Fleet Captain (E)
Mike Sheffieck, Secretary (W)

2018 BLYC Directors
Greg Bolin (W)
Ed Chester (E)
Terry Dugan (S)
Chas Grundy (E)
Karen Curtis Miller, Commodore (E)
Patty Luecht (E)
Sarah Petty (N)
Claudia Phipps (N)
Vickie Rogers (C)
Rick Russwurm (N)
Scott Troeger (E)
PJ Vandewalle (E)
Phil Vitale (E)
Sandy Vitale (E)
Bob Waddle (E)
Sue Williams (S)

BLYC non-director attendees
Paul Fallon, BLYC Water Quality Committee and Homeowners Committee Chairman (E) 476-1467

---
Barker Funnies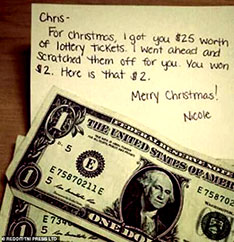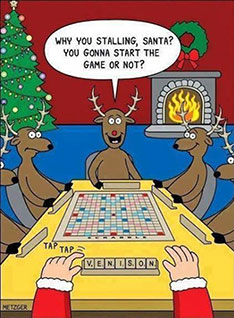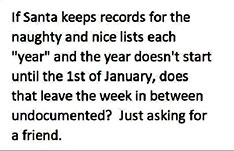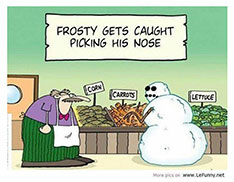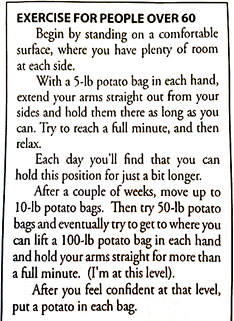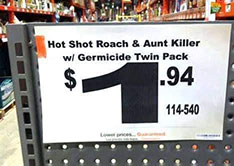 ---
THE BARKER
ONLINE...
The Online Birch Barker is owned and operated by the Birch Lake Yacht Club. It is produced voluntarily (without pay) by Phil Vitale. You may subscribe to receive this e-mail monthly (or as regularly as I get it out) at no cost — and you can un-subscribe at any time — or simply add this site to your favorites and check it monthly for updates

TO SUBSCRIBE:
We are always collecting e-mail addresses for lakers, ex-lakers and friends; if you think a friend/neighbor hasn't seen this yet, you can send it to them by clicking here, or send just the e-mail address to sailorphil@philvitale.com

TO UNSUBSCRIBE:
If you do not wish to receive this e-mail in the future, please e-mail me by clicking here: unsubscribe me

If you change email address, let me know me at
sailorphil@philvitale.com

---
Archive project
The Cass County Library has expressed an interest in creating a microfilm archive of old Birch Barkers ... anyone with a collection of past Barkers (from any year) is asked to contact Jonathan Weupper at the library by email at wuepperj@gmail.com