Rainy spring upends many boaters' plans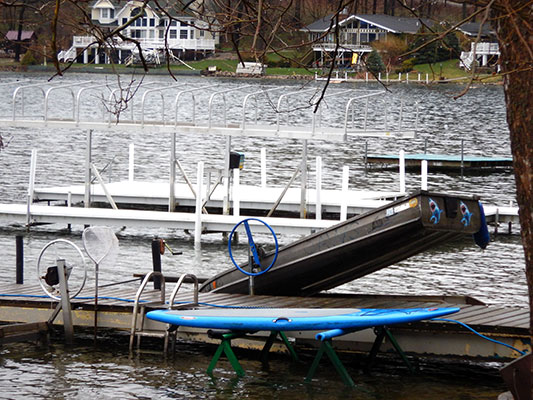 Seems Fleet Commander (and Vice Commodore) Pat McGann is trying a new technique to store his boats this season ... we're guessing he's hoping to make it easier (and faster) to launch in hopes that he might get to the starting line on time this year ...
---
Commodore's Comments
Hello Birch Lake Spring Breakers,
Just kidding! I hope you are thawing out and getting ready for Spring to be followed by a fabulous Summer. I just wanted to remind you if you have not signed up yet for the Spring Dinner held at Papa Vino's this year be sure to send your information in to Deb Spratt or I so we can add you to the list. The dinner will be held in Mishawaka at Papa Vino's and will start promptly at 6 pm EST where we will pass appetizers, then salad, then entrees and finally deserts. There will be a short conversation to follow and then you are free to enjoy yourself and interact with old friends and catch up. If you want to catch up before dinner I suggest getting there around 5pm, Papa Vino's has a great bar and usually some live entertainment.
I have not seen any updates on the laws passed this year about boating times on the lake. I am hoping it will be updated soon. In the mean time here is a recap of new laws to avoid the spread of aquatic species. Here are some simple rules of thumb to help boaters and anglers navigate the new Michigan laws:
CLEAN boats, trailers and equipment.
DRAIN live wells, bilges and all water – pull all drain plugs.
DRY boats and equipment.
DISPOSE of unwanted bait in the trash.
And remember when practicing catch-and-release fishing, return the fish to the water where it was caught.
Removing all drain plugs from bilges, ballast tanks, and live wells.
Draining all water from any live wells and bilges.
Ensuring that the watercraft, trailer, and any conveyance used to transport the watercraft or trailer are free of aquatic organisms, including plants.
This means that after trailering boats, and before getting on the road, boaters must pull plugs, drain water and remove plants and debris.
Violation of the law is a state civil infraction and violators may be subject to fines up to $100.
An amendment ... we discussed new laws facing Michigan boaters in the April edition of the online Barker. One in particular was Michigan House Bill No 4362. This bill was introduced to the House Government Operations Committee and a formal hearing has not been set. The bill would restrict the time boaters could be on the lake. As of March 20, 2019, the bill has not been set in front of a committee and has not passed. So we are able to boat freely on the lake for now. If you want to write Representative Jason Sheppard to tell him you oppose his bill you can write him at N-990 House Office Building, P.O. Box 30014 Lansing, MI 48909 or you can call him (517) 373-2617 or email: JasonSheppard@house.mi.gov. The latest quote from the representative is:
"I introduced HB 4362 to allow for more time to enjoy on Michigan's inland lakes—unfortunately, the way the bill was written does the opposite. Please know that I am in the process of drafting alternative language to more clearly attain my goal of making our state's waters more accessible to all."
Here is a link about the bill; https://mucc.org/current-bill-to-restrict-boating-practices-likely-to-change/
Hope to see you at the Spring Dinner!
Be kind to one another,
~ Commodore Angela Bergan

Spring Dinner details
Saturday, May 11, 2019, Papa Vino's, 5110 Edison Lakes Pkwy, Mishawaka, IN
Dinner starts @ 6 pm (need to be seated by that time as food is served family style)
$26/ Adults; $12 kids
Appetizers: Bruschetta, Pizza Margherita, Papa's Salad
Entrees: Spaghetti Marinara, Lasagna, Chicken Marsala
Tuscan Potatoes and Seasonal Vegetables
Desert:: An assortment of Tiramisu, Lemon Tango & Cannoli
Includes one glass of White or Red wine
If someone has a particular food allergy, please contact Angela Bergan so arrangements can be made.

Camp Tannadoonah News
Spring Camp for Youth at Camp Tannadoonah
May 17-19
$50 per youth
Open to youth ages 5-16

Family Camp at Camp Tannadoonah
May 17-19
$35 per family member (most have at least one adult age 21 or older)
Open to all! Children under 3 are free.

Camp registrations for summer are open and some weeks are filling up fast! Sign up for summer or spring camp or family camp at register.tannadoonah.org

Birch Lake Book Club
Birch Lake Book Club meets once a month, usually on a Tuesday, at 7 pm. Everyone is welcome.
2019 BOOK CLUB SCHEDULE
May: Michelle Seyfarth - The Nightingale by Kristin Hannah

---
Barker Kid of the Month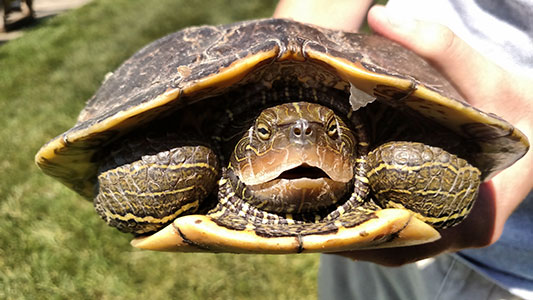 Considering not a single person sent in a "kid" this month, the Kings' turtle gets Barker KOTW honors this month ... come on folks, the printed Barker starts Memorial Day weekend ... send some real "kids" by emailing Phil Vitale

An unexpected kindness
An unexpected kindness: someone filled in tire ruts with black dirt, apparently without expecting recognition and ... whoever you are, thanks! It occurs that doing the same, an anonymous kindness for someone else, might just catch on, so that's what I plan to do. Who knows where this might lead?
~ Anon

Christmas in April?
Christmas in April always seemed a "catchy title" for the South Bend charitable building effort but ... snow at end of April? C'mon summer!
~ Mr. Bob

---
2019 BLYC Dues, Contributions & Donations


$____ - BLYC Member Dues ($30 / year)
$____ - BLYC Associate Member Dues ($10 / year)
$____ - Homeowners' Assoc. ($10 / year)
$____ - Sailing Fees ($15 / year)
$____ - Building Improvement Fund
$____ - Fireworks Fund
$____ - Water Quality Program
$____ - Milfoil/Loosestrife Eradication
$____ - Safety Committee
$____ - Other non-party related expenses
$____ - BLYC Roof Fund
$____ - BLYC AED Fund
$____ - Misc.
Total contribution:
$__________________
Include your name and address and checks payable to:
BLYC, c/o Deb Spratt at 18100 Farmington Hills Drive, South Bend, IN 46637
---
Another break-in on Birch Lake
In case you haven't heard there have been ongoing break-ins and attempted robberies around Birch Lake this spring, the latest being on the east side at the Baucus and Grundy homes ... Be alert, be vigilant and lock your cars and houses ... and call 911 if you see suspicious or criminal behavior!

---
Sailors' Corner

| | | |
| --- | --- | --- |
| | | Luna Rosa profile (see below) |

Flying-foilers: when the Kiwi America's Cup boat was spotted flying on her daggerboards in 2013 most thought the images were Photoshopped. Then video emerged. The 72' Catamaran was indeed airborne. The flying 50' 2017 America's Cup Cats live on, having been retrofitted to identical OD (One Design), flying in a new Series named SailGP (Gran Prix). Those six boats regatta on San Francisco Bay this weekend (May 4-5), CBS-SN: Delayed broadcast 7:30-9 pm (local). The next America's Cup, slated for Auckland 2021, will sport zany 75' monohull foilers (see Luna Rossa graphic above right) with early test boats expected to be launched this summer. Meanwhile, fast-forward, the French are already flying 60' monohulls (see IMOCA 60 Charal, photo not launching off a wave, that's how she sails!). Let's Regatta!

Treasure from the past uncovered at Misch Mfg.

While sorting nearly 45 years of stuff at Misch, in around 18,000 square feet of manufacturing space, one of Cal's buds asked what was the strangest find? For me it's this: an AMF Alcort Division Dealer Manual for Sunfish / Sailfish I found in a cabinet full of machinery and tooling catalogs. When Sunfish were first made from a new high tech material (fiberglass) replacing the plywood originals, Bill King was a Sunfish dealer as a "side hustle" (along with representing: Cypress Gardens skis, Evinrude motors, Smokercraft fishing boats, and everything else boaty).
Treasure ...

Tentative 2019
Birch Lake Calendar

May 11 - BLYC Board of Directors Meeting, 9 am, Yacht Club

May 11 - Spring Dinner,
Papa Vino's, Mishawaka, 6 pm

2019 Road Cleanup -
after 1st board meeting (date tba)

June 15 - Spaghetti Dinner, BLYC, time TBA

July 6 - BLYC Firework

July 6 - Boat Parade

August 10 - Corn & Sausage Roast

October 14 - Crockpot Challenge

Dates and times subject to change.
More info as available.
Watch for updates!
---
BLYC Classifieds
FOUND - A green and white "Hurricane" brand kayak, with "Santee Sport 116" written on it's hull near the bow, has recently blown up to shore and been pulled out of the water on the east side of the lake, between DuFours and Waxmans, where it now resides.

House for sale: 63306 Birch Rd.; 3 BR, 2.5 bath, 2600 SQ FT., 94 FT frontage, 2 stall attached garage, 2 full kitchens, many other extras, $725,000, call PJ or Sue Vandewalle, 476-7086 for appt or more info.

FOR SALE: Standing drill press/1976 CASE Tractor with bucket, plow, deck/Pontoon paddleboat / Custom made cherry curio/Large tempered glass and metal outdoor table. All are working and in excellent condition. Call Paula @ 708-769-6026

Looking for a house/guest house to rent from July 3-7 this summer. Contact Debbie Soldato at (312) 590-2997

My husband and I recently purchased a home on Lenore St and had heard that there might be a possibility of purchasing/renting pier space somewhere. Patricia Colburn, pcolburn81@sbcglobal.net

Are you considering selling your house? We love living on Birch Lake, but need more room (4 or more bedrooms). Would appreciate an email regarding your cottage and plans to sell. Thanks! Laura Bird, incottage36@gmail.com

I do sewing at reasonable prices; Zippers, hems, repairs on various
Items. Let me know what you need and I'll let you know if I can do it
Katie Niezgodski 476-9317

Amber Grundy's mom, Sherry, is once again looking for old bikes for an art project. If you have a bike you'd like to get rid of, please call Sherry at 574-252-6854 or Amber at 574-315-0227. Bike does NOT need to be in working order.

Interested in a unique fun vacation? Check out renting the most inexpensive but cutest and best located rental in The Villages, Florida at
ourhome4rent.com/cjp
---
BLYC Contacts
2018 BLYC Officers
Angela Bergan, Commodore (E)
Pat McGann, Vice Commodore
and Fleet Captain (E)
Deb Spratt, Treasurer (N)
Mike Sheffieck, Secretary (W)

2018 BLYC Directors
Greg Bolin (W)
Ed Chester (E)
Terry Dugan (S)
Chas Grundy (E)
Karen Curtis Miller, Commodore (E)
Patty Luecht (E)
Sarah Petty (N)
Claudia Phipps (N)
Vickie Rogers (C)
Rick Russwurm (N)
Scott Troeger (E)
PJ Vandewalle (E)
Phil Vitale (E)
Sandy Vitale (E)
Bob Waddle (E)
Sue Williams (S)

BLYC non-director attendees
Paul Fallon, BLYC Water Quality Committee and Homeowners Committee Chairman (E) 476-1467

---
Barker Funnies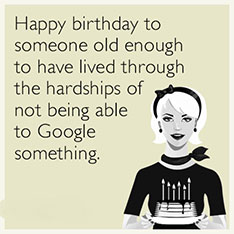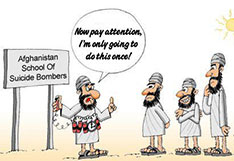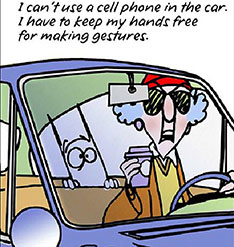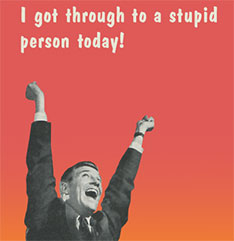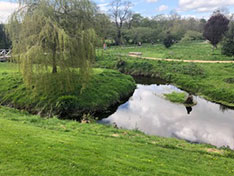 Ok, technically not a normal funny but VC/FC Pat McGann sent me this photo and tried to make me believe he shot it in Ireland ... when it's obviously a picture of Juday Creek Golf Course in Mishawaka ... funny Pat ...

---
Archive project
The Cass County Library has expressed an interest in creating a microfilm archive of old Birch Barkers ... anyone with a collection of past Barkers (from any year) is asked to contact Jonathan Weupper at the library by email at wuepperj@gmail.com

THE BARKER
ONLINE...
The Online Birch Barker is owned and operated by the Birch Lake Yacht Club. It is produced voluntarily (without pay) by Phil Vitale. You may subscribe to receive this e-mail monthly (or as regularly as I get it out) at no cost — and you can un-subscribe at any time — or simply add this site to your favorites and check it monthly for updates

TO SUBSCRIBE:
We are always collecting e-mail addresses for lakers, ex-lakers and friends; if you think a friend/neighbor hasn't seen this yet, you can send it to them by clicking here, or send just the e-mail address to sailorphil@philvitale.com

TO UNSUBSCRIBE:
If you do not wish to receive this e-mail in the future, please e-mail me by clicking here: unsubscribe me

If you change email address, let me know me at
sailorphil@philvitale.com