Fall in full bloom at Birch Lake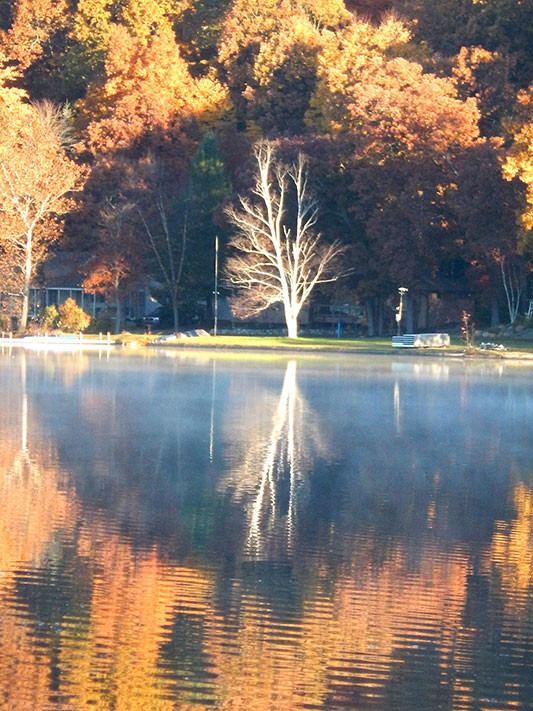 A bare north-shore birch tree stands out among the colors of the season at Birch Lake ...
---
Commodore's Comments
Hello Birch Lakers,
Well, most of the piers have been put away for the Winter and the boats are scarce around the lake. Most of everything is getting prepared for the cold weather including all of us! Some of the Birch Lakers have fled to warmer weather while others relish this time of year with the leaves changing. I love fall but it seems to go from Fall to winter in our area faster than others. Please keep in mind while preparing for your Thanksgiving to donate to a local food bank.

I am sure many of you saw the information on the Spring Dinner. While we had planned to do a Luau at the Lake it appears the Yacht Club won't be a warm tropical oasis that time of year. Instead, we are going to have the Spring Dinner at Papa Vino's and maybe Pat and I can host a Luau themed commodore / vice commodore party. Be on the lookout for details on the upcoming events at the lake including the Holiday Crawl.
~ Commodore Angela

Holiday Walk, New Years Eve party plans
Calling all Birch Lakers to the annual Christmas Crawl and New Year's Eve Celebrations!

CHRISTMAS CRAWL: December 16 at 4 pm
Park in the cove and start at Koscielski's log home.
Appetizers @ Kolcielskis, Main Dish @ Rogers, Desserts @ Sheffiecks
BYOB
If you want to contribute food, contact claudia2154@gmail.com stating what you are bringing.

NEW YEAR'S EVE PARTY: 8 pm at PHIPPS 14719 Kiloqua Woods Lane
BYOB & appetizer or dessert

Spring Dinner details
Saturday, May 11, 2019, Papa Vino's, 5110 Edison Lakes Pkwy, Mishawaka, IN
Dinner starts @ 6 pm (need to be seated by that time as food is served family style)
$26/ Adults; $12 kids
Appetizers: Bruschetta, Pizza Margherita, Papa's Salad
Entrees: Spaghetti Marinara, Lasagna, Chicken Marsala
Tuscan Potatoes and Seasonal Vegetables
Desert:: An assortment of Tiramisu, Lemon Tango & Cannoli
Includes one glass of White or Red wine
If someone has a particular food allergy, please contact Angela Bergan so arrangements can be made.

Mink visits north shore
Thanks to Denise Smitley (north shore) for the great photos of the mink that visited her shore recently and gobbled up a slow frog ...

---
Barker Kids of the Month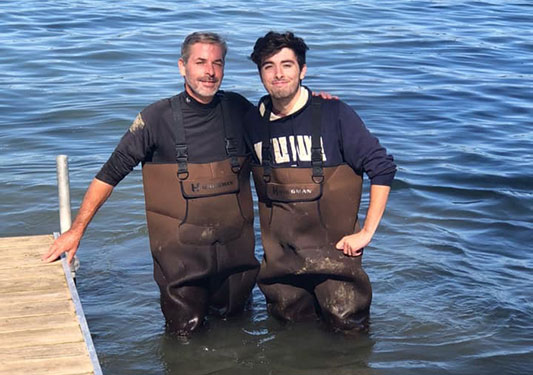 Ian Bradly Zesinger came to Birch to take out piers and was watching the ND vs Pitt football game with his Dad Brad and grandpa Bud. Thanks to Pat McGann for the pic.

At left, the last Taco Tuesday of the year at Zimmy's, organized by Bad Patty Luecht ... at right, the Taco Tuesday crowd goes Italian at Sunny Italy, organized by Pat McGann.


---
2019 BLYC Dues, Contributions & Donations


$____ - BLYC Member Dues ($30 / year)
$____ - BLYC Associate Member Dues ($10 / year)
$____ - Homeowners' Assoc. ($10 / year)
$____ - Sailing Fees ($15 / year)
$____ - Building Improvement Fund
$____ - Fireworks Fund
$____ - Water Quality Program
$____ - Milfoil/Loosestrife Eradication
$____ - Safety Committee
$____ - Other non-party related expenses
$____ - BLYC Roof Fund
$____ - BLYC AED Fund
$____ - Misc.
Total contribution:
$__________________
Include your name and address and checks payable to:
BLYC, c/o Deb Spratt at 18100 Farmington Hills Drive, South Bend, IN 46637

Birch Lake temperatures
Thanks to Steve Quinlan (west side) for providing the lake temps this year!

---
Camp T annual meeting
Join us to celebrate another fantastic year and learn about what has been happening at Camp Fire and Camp Tannadoonah over the past year. We will be electing new officers, sharing progress on projects, and celebrating a great year in Camp Fire. This is a public meeting and all are welcome.
Where? Welcome Center at Camp Tannadoonah
When? Monday, November 26 at 6 pm

November planets at Birch Lake
By Stewart Spratt
Jupiter and Mercury are tough to spot very low on the western horizon just before sunset this month, but there's other stuff to see.
Venus is the brightest planet, and it's now back in the east before sunrise. Each day throughout November this blazing beauty of a planet will rise sooner before sunrise and will brighten all the while. Although Venus will be a fixture of the morning sky until late next summer, it'll shine at its brightest in late November and early December as our morning star. (Yes, it's two stars in one.)
Venus only entered the morning sky in late October. So for now, Venus will still be rather low in the eastern sky just before sunrise. Down here in the hole it might be tricky to see, but if you can find an unobstructed eastern horizon, and, if you have binoculars, bring them along. Venus will be higher up and easier to view in the morning sky as the month progresses.
After a night of watching Taurid meteors, look for the waning crescent moon in the vicinity of Venus before sunrise November 4, 5 and 6.
Here at the lake, Venus rises roughly one hour before sunrise, but by month's end, Venus will rise some three hours before the sun.
Look for Saturn near the waxing crescent moon on November 10 and 11. And on November 15 the moon pairs up with Mars. Always a treat.
The show's still free. And I'm still watching. Are you?
Tentative 2018
Birch Lake Calendar
Camp Tannadoonah annual meeting, November 26, 6 pm,
Camp Welcome Center

May 11, 2019 - Spring Dinner,
Papa Vino's, Mishawaka, 6 pm

2019 Road Cleanup -
after 1st board meeting (date tba)

June 15, 2019 - Spaghetti Dinner, BLYC, time TBA

Dates and times subject to change.
More info as available.
Watch for updates!
---
BLYC Classified Ads
For Sale: Two Birch Lake, South Side properties. Incredible Views. 14948 & 14991 Birch Lakeshore Dr. 14948 has 184 ft of Lake frontage, 2 bedrooms, 2 baths, plus office. 14991 has 3 bedrooms, 2 baths, plus a 1600 sq ft heated garage. Too many amenities to list. Contact Dick Bender for more info at 574-596-8724.

House for sale: 63306 Birch Rd.; 3 BR, 2.5 bath, 2600 SQ FT., 94 FT frontage, 2 stall attached garage, 2 full kitchens, many other extras, $725,000, call PJ or Sue Vandewalle, 476- 7086 for appt or more info.

For sale: pedal boat. Test rides available ... assuming you pedal. Stop by the King cottage middle of the North shore.

Thinking about selling your house? I am a Birch Laker in need of more room, and interested in buying a 4+ bedroom, 2+ bathroom house. Please email me a description of home and lakefront/yard and which side of lake you are on. Thank you! Please respond via email to: incottage36@gmail.com

Free Swim Raft to first person responding that can move move/tow it away. Contact lbirdsong17@aol.com or call Laura at #248-701-9664. It is currently on East side of the lake

I do sewing at reasonable prices; Zippers, hems, repairs on various
Items. Let me know what you need and I'll let you know if I can do it
Katie Niezgodski 476-9317

Interested in a unique fun vacation? Check out renting the most inexpensive but cutest and best located rental in The Villages, Florida at
ourhome4rent.com/cjp
---
BLYC Contacts
2018 BLYC Officers
Angela Bergan, Commodore (E)
Pat McGann, Vice Commodore,
Fleet Captain (E)
Mike Sheffieck, Secretary (W)

2018 BLYC Directors
Greg Bolin (W)
Ed Chester (E)
Terry Dugan (S)
Chas Grundy (E)
Karen Curtis Miller, Commodore (E)
Patty Luecht (E)
Sarah Petty (N)
Claudia Phipps (N)
Vickie Rogers (C)
Rick Russwurm (N)
Scott Troeger (E)
PJ Vandewalle (E)
Phil Vitale (E)
Sandy Vitale (E)
Bob Waddle (E)
Sue Williams (S)

BLYC non-director attendees
Paul Fallon, BLYC Water Quality Committee and Homeowners Committee Chairman (E) 476-1467

---
THE BARKER
ONLINE...
The Online Birch Barker is owned and operated by the Birch Lake Yacht Club. It is produced voluntarily (without pay) by Phil Vitale. You may subscribe to receive this e-mail monthly (or as regularly as I get it out) at no cost — and you can un-subscribe at any time — or simply add this site to your favorites and check it monthly for updates

TO SUBSCRIBE:We are always collecting e-mail addresses for lakers, ex-lakers and friends; if you think a friend/neighbor hasn't seen this yet, you can send it to them by clicking here, or send just the e-mail address to sailorphil@philvitale.com

TO UNSUBSCRIBE:
If you do not wish to receive this e-mail in the future, please e-mail me by clicking here: unsubscribe me

If you change email address, let me know me at
sailorphil@philvitale.com

---
Barker Funnies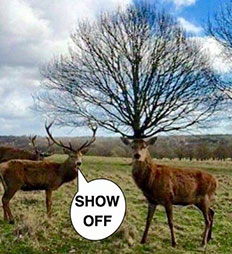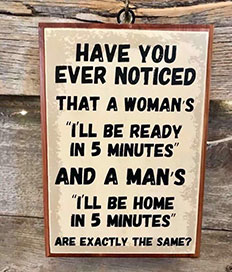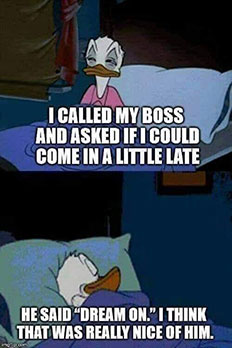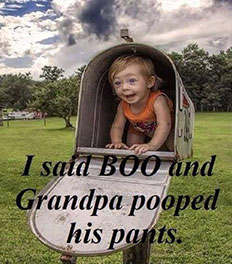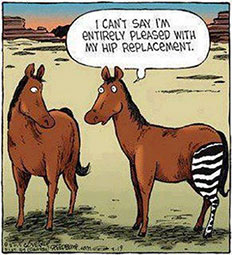 ---
Soup/Chili Cook-off
The annual Soup and Chili Cook-off was held on last month at the YC ... Don't have results (although I'm told Bad Patty won again) ...
for photos, click here.

---
Just one more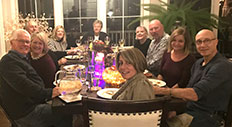 Thanks to Pat McGann for the photo for several Birch neighbors enjoying dinner together.