Birch Lake in the time of Coronavirus ...
The weather is here, wish you were beautiful!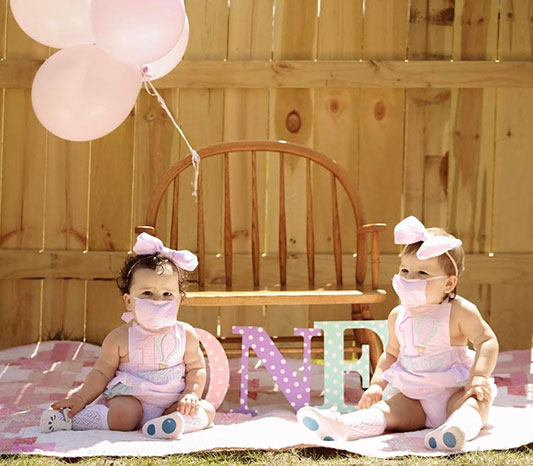 Roger and Suzanna Falk (north shore) celebrated the first birthday of their twin granddaughters ... and weather (sic) they're wearing faces masks or not, they're beautiful.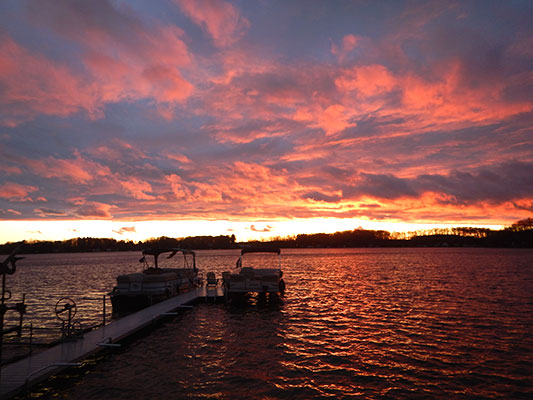 Actual photo of Coronavirus hovering over Birch Lake ... ok, not really, but it was a spectacular sunset the other night while most people missed it by Zooming or Bookfacing with their phones.
---
Commodore's Comments #10, April 2020
By J. Patrick McGann
Commodore's Comments #10, May 2020

This is my 10th article as Commodore, and little did I know when Past Commodore Angela asked me to serve in this role as Commodore what a strange year it would end up being. People are finding ways to keep busy whether they are at home like Tessa and I or at the lake. I hear many of you have chosen to self quarantine at the lake rather than in your winter homes. Patti Russwurm (N) told me that she has seen more people at the lake then ever before at this time of year.

Tessa and several others have chosen to sew masks for family, friends and medical workers; others are picking up groceries for neighbors, and still others are cleaning out basements, garages and closets, and some are cooking and baking. People are walking, biking and exercising in every feasible way. One lake couple have found their own good deed to do while getting their daily constitution in … they are picking up trash all around the lake roads. Thanks to Sandy and Phil Vitale (E) we have a cleaner area to drive and walk around. If you see them out on the road, give them a nod or wave of thanks. Remember as you are walking your four legged friends to pick up after them. Everyone appreciates that.

I have postponed the 2020 Covid-19 Spring Dinner and the May BLYC Board meeting. More information will be announced in the future. The ladies fashion show has been canceled also. Pretty much all events will be questionable for the immediate future. We all may have to adjust to a new way of doing things and staying safe while we do them. I would urge all event chairs who are planning BLYC activities this summer to present their ideas for keeping everyone safe well in advance of the event to me, and I will share it with the executive committee.

The good news is sailing is an allowed activity in Michigan. Sailing Fleet Captain Bill Luecht (E) is assuring us of another exciting season of sailboat racing on those beautiful summer Sunday sailboat race days that Birch Lake is so famous for. We always welcome new skippers to the fleet, and if you want more information, lessons or help finding a boat, just ask me, Fleet Captain Bill or any of the regular skippers on the lake. Get your kids involved.

Please stay safe. We look forward to seeing you all soon ... from six feet away.

Love the Lake!
~ JPM, Commodore
---
Virtual board meeting called
Editor's note: I received the following email on Wednesday of this week, and because I have been unsuccessful in making this technology work on my phone (since the only phone I have has a cord that plugs it into the wall in my kitchen), and since I'm not allowed to put a program like this on my PC, I may not be able to participate ... so I decided to print it (unedited) in hopes that other board members can understand it out and make it work for them ... if I figured out how, I'll attend the virtual meeting, if not, I'll unplug my kitchen phone and take it along while I go sit in the parking lot of the Yacht Club and have a meeting of one ... at least we'll all get along there ...
~pv

Please join your fellow Board members on this first ever Coronavirus altered life as we know it board meeting on Saturday 5-9-20 online at: www.Zoom.us.
Passcode to enter meeting is: 5fgG7X
Hopefully this will work???
I have practiced hosting a meeting but I would recommend if you have no experience with a Zoom meeting that go log on to Zoom and set up your Free account ahead of time. And the morning of the meeting allow 15-20 minutes Incase you have difficulties signing on. You can join either on most cell phones by downloading the free app or on your computers by going to their site.
Please be prompt because our free access is only for 40 minutes. If it works out then we can purchase a longer amount of time. So please keep all your comments brief and to the point.
~Respectfully, Commodore Pat

Second email:
The meeting ID is:
865-8190-7451
And the password is:
5fgG7X

Birch Lake Coronavirus diversions
Top row: the east-side Grundy kids, Avery and Elyse, found some constructive ways to spend their time thanks to neighbor Tom Mosier who lent them his backhoe for a little R&R ... Bottom row: Sandy and I fixed a cauliflower-crust homemade pizza last week and it was delicious ... and at right is the "Nemo" I made in my garage during an attempt to escape the Low-down-mind-messing-positively-bored-to-numbness-Coronavirus-blues.



Poetry written in quarantine
Dog
by Dom Vitale-Rirchards, 5/6/20

Carmel cotton candy running across the yard
like a car drifting in Tokyo.
Listening as it hops across the grass,
a skipping rock making noise with each impact.
Feeling his fur on my legs as he runs by my stiffly planted body.
My sister points to my dog and says ¨Look,..."
We all turn, our eyes following her pointed finger.
She finishes her sentence, laughing, "...a dog pooping.¨
To see that it has suddenly stopped,
arched like a brown, rotting banana
We all catch a glimpse of the steaming blob
as it falls into the sea of bright green grass.

Five-Lake Regatta planned
Attention all MC Sailors! We have been invited to participate in a five-lake MC regatta this summer. Diamond Lake Yacht Club will host a one-day event, Saturday, July 25. This will be an all-day event with sailors representing Diamond, Eagle, Birch, Corey and Indian Lakes. We are being asked to try to get at least 5 boats from Birch to race. Bruce Cassady from Eagle Lake is helping coordinate the event and has offered to help transport boats to and from the regatta if you are concerned you don't have an adequate trailer. Basically, he and Barb Cassady (east side) will work to ensure every Birch MC sailor who wants to race in this event will have the opportunity. Please email bcassady@holycrossvillage.com if you want to represent Birch at the regatta. Even if you are undecided but are considering, please let me know. This should be a great time and a wonderful way to help sharpen our racing skills.

Contact for Yacht Club rentals
To rent the BLYC building contact Sandy Vitale at 269-476-1680 or 269-858-8184 or email her at Sandy Vitale.

Barker Kids of the Month

| | |
| --- | --- |
| | The Falk grandkids and the Bienz kids(hill) are all great looking Barker Kids of the Month for May! |

Barker Critters of the Month
Sandy's coot, Mr. Bob's Crawfish, Unidentified bird's nest and a Kingfisher at Dr. Matt's in the Cove round out our critters of the week selections ...

---
2020 BLYC Dues, Contribution & Donation Form


$____ - BLYC Member Dues ($30 / year)
$____ - BLYC Associate Member Dues ($10 / year)
$____ - Homeowners' Assoc. ($10 / year)
$____ - Sailing Fees ($15 / year)
$____ - Building Improvement Fund
$____ - Fireworks Fund
$____ - Water Quality Program
$____ - Milfoil/Loosestrife Eradication
$____ - Safety Committee
$____ - Other non-party related expenses
$____ - BLYC Roof Fund
$____ - BLYC AED Fund
$____ - Misc.
Total contribution:
$__________________
Include your name and address and checks payable to:
BLYC, c/o Deb Spratt at 18100 Farmington Hills Drive, South Bend, IN 46637

You can also go online to HTTP://BIRCHLAKEYACHTCLUB.COM
to pay dues and make donations
---
Support our local restaurants
We urge you to support these local restaurants in the area by choosing to "carry out" during the time of pandemic and by visiting and dining end when the quarantine ends!

---
Archive project
The Cass County Library has expressed an interest in creating a microfilm archive of old Birch Barkers ... anyone with a collection of past Barkers (from any year) is asked to contact Jonathan Weupper at the library by email at wuepperj@gmail.com

THE BARKER
ONLINE...
The Online Birch Barker is owned and operated by the Birch Lake Yacht Club. It is produced voluntarily (without pay) by Phil Vitale. You may subscribe to receive this e-mail monthly (or as regularly as I get it out) at no cost — and you can un-subscribe at any time — or simply add this site to your favorites and check it monthly for updates

TO SUBSCRIBE:
We are always collecting e-mail addresses for lakers, ex-lakers and friends; if you think a friend/neighbor hasn't seen this yet, you can send it to them by clicking here, or send just the e-mail address to sailorphil@philvitale.com

TO UNSUBSCRIBE:
If you do not wish to receive this e-mail in the future, please e-mail me by clicking here: unsubscribe me

If you change email address, let me know me at
sailorphil@philvitale.com

| | |
| --- | --- |
| | |
| | |
| | |
| | |
| | |
| | |
| | Thanks to all of our great neighbors and friends for submitting these great funnies to distract us from ourselves! |
TENTATIVE* 2020
Birch Lake Calendar
*Due to the statewide restrictions and recommendations regarding the pandemic, please check the Barker (or check with a BLYC board of directors member) prior to planning to attend any event

May 2 - Road Cleanup CANCELLED

May 16 - BLYC Spring Dinner, McGann Hay Granger Chapel, CANCELLED

June 12 - Ladies Luncheon and Fashion Show, 11:30 am, Woodfire Grill, Dowagiac, CANCELLED

June 13 - Commodore/Vice Commodore Party, BLYC, tba

June 20, 2020 - Spaghetti Dinner, BLYC, TBA

June 27 - Kids Party, BLYC, TBA

July 3 - Golden Glow Chicken Sale/Fund Raiser for BLYC ... 10 am - noon, place TBA

July TBA - Boat Parade, Fireworks

July 17 - Ladies Golf , Diamond Lake, more info TBA

July 24 - Men's Golf Outing, Pineview, 1:30 shotgun start,
dinner to follow, more TBA

August 1 - Corn & Sausage Roast, more info TBA
---
BLYC Classifieds
Free to a good home. Nordic track elliptical exercise machine. Works good. If interested call Bob Waddle 269-365-7696

10' Aluminum and Vinyl Bunks with Hardware, From Craftlander, #MH3512. List $360 each, Set of 2 for $200. Free delivery on the lake. Call Tom Rogers at 476-2383.

I do sewing at reasonable prices; Zippers, hems, repairs on various
Items. Let me know what you need and I'll let you know if I can do it
Katie Niezgodski 476-9317

We are in need of a house to rent on the lake over the 4th of July (exact dates negotiable). We can be reached at 312-590-2997 or email me at dsoldato@comcast.net.
~Debbie Soldato

FOR RENT:
Home in The Villages in Florida, 3 bedroom, 2 bath. Please email me by clicking here, Kate, if you are interested in our home for weekly or monthly rates.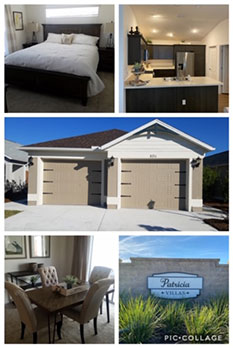 Interested in a unique fun vacation? Check out renting the most inexpensive but cutest and best-located rental in The Villages, Florida, at ourhome4rent.com/cjp
---
BLYC Contacts
2020 BLYC Officers

Pat McGann, Commodore (E)
Dan Waxman, Vice Commodore (E)
Deb Spratt, Treasurer (N)
Mike Sheffieck, Secretary (W)

2018 BLYC Directors
Angela Bergan (E)
Greg Bolin (W)
Ed Chester (E)
Terry Dugan (S)
Bernie Garceau (E)
Chas Grundy (E)
Karen Curtis Miller (E)
Patty Luecht (E)
Sarah Petty (N)
Claudia Phipps (N)
Vickie Rogers (C)
Rick Russwurm (N)
Scott Troeger (E)
Phil Vitale (E)
Sandy Vitale (E)
Bob Waddle (E)
Sue Williams (S)

BLYC non-director attendees
Paul Fallon, BLYC Water Quality Committee and Homeowners Committee Chairman (E) 476-1467

---
Barker Funnies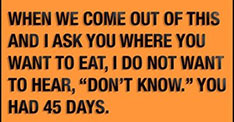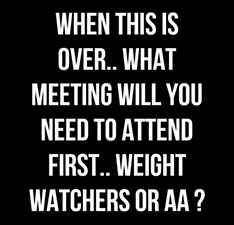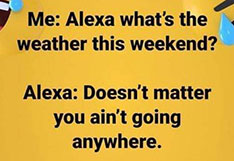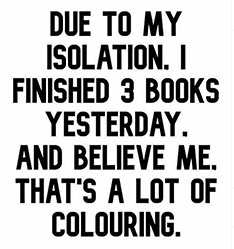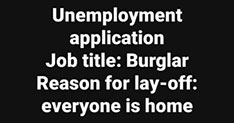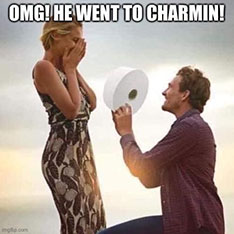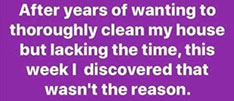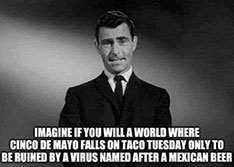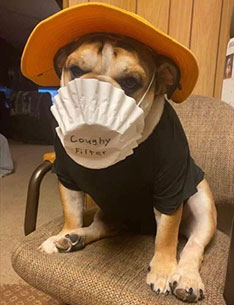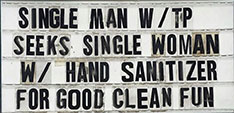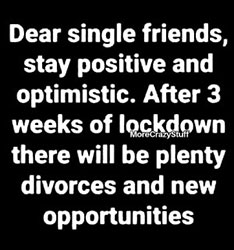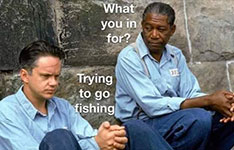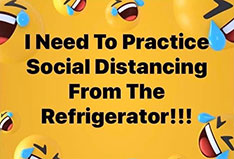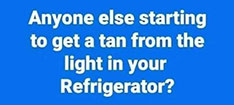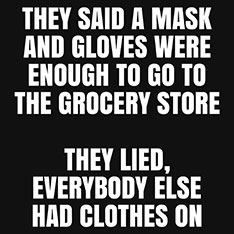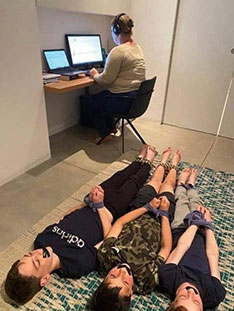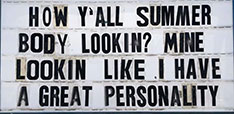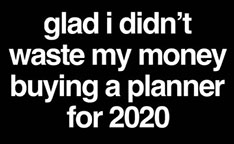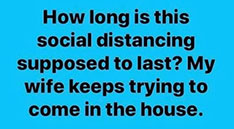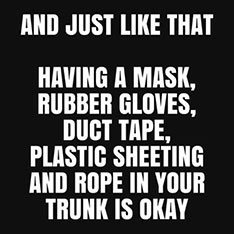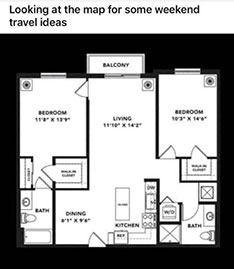 ---
Click here to help the
Birch Lake 2020
Fireworks Campaign

Do you like fireworks at Birch Lake on the Fourth of July? Without your contribution there WON'T BE ANY! Donate now here (use the dues and contributions form above), by clicking on the thermometer and going to the Birch Lake Yacht Club website