Can spring be far behind the latest freeze?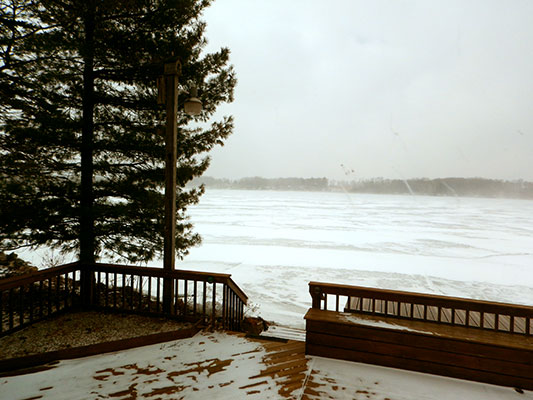 Well, as much as I'd like to say that Spring is in the offing, but this morning (see above) it didn't look much like Spring, as temps are back in the single digits and wind chills are below zero. Hang in there though, I have it on good authority that Spring will officially arrive at 5:58 pm on March 20, but whether the weather will cooperate is another question!
---
Commodore's Comments
Hello Birch Lakers!

Commodore Angela has asked me, as Vice-Commodore, to jot down a few words for this month's online Barker to help her out, which I was glad to do. Here it is:

Downhill skiing, sledding, ice skating, ice fishing, ice boat sailing, snow shoeing, snowman building, cross country skiing are all wintertime Birch Lake fun activities that I hope you are all able to take advantage of one or more of these activities during this beautiful season, if you are not having a new baby like Dana & Peter Soldato (the Hill). Skiing has always been my first love of my four favorite sporting activities namely: sailing, golf, fishing and skiing. I have been skiing four times so far this year, three at Bittersweet Ski Resort in Otsego, MI (my day trip area of choice) and once at Swiss Valley near Jones, MI. For weekend trips I prefer Boyne Highlands in Harbor Springs, MI north west of Petoskey. It has been a little nippy (joke) and record cold at times this winter but with the proper clothing and equipment you should be good to go. If you venture walking or skating out on the lake make sure the ice is at least four inches thick

We had a wonderful Winterfest at the Sheffieck's, (west side). Lots of people from all around the lake, a roaring campfire, with good food and drink that was enjoyed, and a good time was had by all. Thanks to the Sheffiecks for hosting this party.

The next activity up for Birch Lakers is on May 11 the Spring Dinner at Papa Vino's, 5110 Edison Lakes Parkway at Main St., in Mishawaka. They will start serving dinner at 6 pm, so, I'd get there a little early if you want to have a drink or three or four beforehand. It should be an enjoyable evening for an early get together of our wonderful lake family. The cost is $28/person and is to be paid in advance. I am told Deb Spratt, out trusty dusty BLYC Treasurer, will mail out a flyer soon. Watch for it along with your 2019 dues statement. I created an event on the Facebook page, Birch Lake Lovers, to get an early headcount for planning purposes. Last year's Spring Dinner was a really nice evening that was well attended.

It is also time to start thinking about getting your boats ready for the upcoming season and time to schedule a day for your piers and lifts to be put in with your installers or family helpers. It would be a good idea to wait however, for all the ice to melt first. Remember, the sailing season races start with the Memorial Day Regatta over that weekend. If anyone new is interested in sailing this year or you need lessons or a boat, let me know by email pat@mcgannhay.com or text 574-532-5377. There is a new sailing app for beginners from the US Sailing Association, you can buy from the Apple App Store or Google Play store.

This month also brings forth (my favorite holiday) ... St. Patrick's Day! My tradition is to take my funeral home's limo and grandkids to march (ride if it is cold) in the parade on Jefferson Blvd. at 10 am in South Bend with the Ancient Order of Hibernians, then watch the East Race get dyed at the end of the parade. They hose in a neon lime green (fish- and environmentally- friendly) dye, then when it hits the rapids the white water it turns Kelly Green (my favorite color). If you have never seen this done it is very cool, just like in Chicago. I will spend most of that day following, noon to about midnight, at (my favorite Irish Pub) Fiddler's Hearth Public House, at 127 N. Main St. also in The Bend. They have all-day entertainment including: Irish Bands, Irish Dancers, and Bag Pipers. The food is very good traditional Irish Fare. It is very crowded, as you might imagine, often with a line to get in and a small cover charge. So, if you want to really get in the Kiss-Me-I'm-Irish spirit put on a little green and head on down to SB. They have a big DTSB tent party and a free bar shuttle too.

As Commodore Angela would say "Stay safe, warm and be kind to each other."

Vice-Commodore and Fleet Captain
~ Pat McGann

Spring Dinner details
Saturday, May 11, 2019, Papa Vino's, 5110 Edison Lakes Pkwy, Mishawaka, IN
Dinner starts @ 6 pm (need to be seated by that time as food is served family style)
$26/ Adults; $12 kids
Appetizers: Bruschetta, Pizza Margherita, Papa's Salad
Entrees: Spaghetti Marinara, Lasagna, Chicken Marsala
Tuscan Potatoes and Seasonal Vegetables
Desert:: An assortment of Tiramisu, Lemon Tango & Cannoli
Includes one glass of White or Red wine
If someone has a particular food allergy, please contact Angela Bergan so arrangements can be made.

Congrats on upcoming wedding!

| | |
| --- | --- |
| | On Oct. 17, 2020, McKenna Wolf (south side) will officially become Mrs. McKenna Kelly as she and her fiancé, Darby Kelly, say, "I do" among friends and family. Darby surprised McKenna with, "who is this small box for?" on Dec. 22 as he pulled the box out from under the Christmas tree. Most reactions from family were, "about time!!" lol |

Birch Lake Book Club
Birch Lake Book Club meets once a month, usually on a Tuesday, at 7:00. Everyone is welcome. 2019 SCHEDULE:
March 19: Pam Van Huffel and Becky Mikel--Where the Crawdads Sing by Delia Owens
April: Blair Garceau - The Library Book by Susan Orlean
May: Michelle Seyfarth - TBA

---
Barker Kids of the Month
The Luecht family is on a spring-break trip to Fort Walton, Florida ... here are some pics of them in Alabama on the way ...


Above: Dominic Vitale-Richards, 12, hamming it up out on the ice at our house this weekend.

At left: Four year old Nolan, grandson of Pat & Tessa McGann (east side) skiing at Bittersweet Ski Resort on February 8.


---

Sympathies to the Ball family
Our sympathies to the Ball family (south and east sides) ...

Martha Ball, the mother of John Ball (east side) and Julie (Ball) Lacy (south side), passed peacefully at 12:55 am on March 4, from head trauma received from a fall early morning March 3.

Arrangements are at Stemm Lawson Peterson in Elkhart at Cobblestone, Friday, March 8 from 4-6 pm, with funeral following.

---
2019 BLYC Dues, Contributions & Donations


$____ - BLYC Member Dues ($30 / year)
$____ - BLYC Associate Member Dues ($10 / year)
$____ - Homeowners' Assoc. ($10 / year)
$____ - Sailing Fees ($15 / year)
$____ - Building Improvement Fund
$____ - Fireworks Fund
$____ - Water Quality Program
$____ - Milfoil/Loosestrife Eradication
$____ - Safety Committee
$____ - Other non-party related expenses
$____ - BLYC Roof Fund
$____ - BLYC AED Fund
$____ - Misc.
Total contribution:
$__________________
Include your name and address and checks payable to:
BLYC, c/o Deb Spratt at 18100 Farmington Hills Drive, South Bend, IN 46637
---
Bendix Woods to host Sugar Camp festival
Bendix Woods County Park in New Carlisle, Indiana, is hosting its annual Sugar Camp Days festival, Saturday and Sunday, March 16 and 17. You are invited to come take a guided tour through the sugar bush to see different methods of sap collection and watch as staff and volunteers cook the sap into syrup in the sugar house. You can also see demonstrations of traditional sugaring methods.

The New Carlisle Lions Club is sponsoring an all-you-can-eat pancake and sausage breakfast. Breakfast is from 8 am to 1 pm, with a fee of $8 for adults and $4 for children 6–11 years old. Children 5 and under eat for free. The proceeds from the breakfast support Leader Dogs for the Blind, cancer research, and community organizations.

Demonstrations taking place on both Saturday and Sunday include old-time wood carving, wool spinning, rag rug making, soap making, quilting and pewter casting. There will also be ice carving, blacksmithing, candle dipping and horse-drawn wagon rides both days, weather permitting. New this year, visit the self-guided StoryWalk, a story that you read while walking on a trail! Read Sugar Snow based on Laura Ingalls Wilder's books and discover how the pioneers made maple syrup!

At the Nature Center, kids can make maple-themed crafts and participate in a harnessed maple tree climb! From 10 am to noon each day Liza and Mark invite you to join in on their toe-tapping, sing-along music—fun for the whole family! You can purchase maple baked goods, maple cotton candy, maple cream and Bendix Woods' pure maple syrup, while supplies last. From noon to 2 pm each day Chef Suzanne will demonstrate how to cook several tasty maple syrup dishes, with free samples provided. Additional foods made with maple syrup will be available to purchase at the Sauk Trail Shelter, including maple hot dogs and maple sloppy joes.

Sugar Camp Days hours are 8 am to 3 pm. There is an $8/vehicle entrance fee. Bendix Woods County Park is located on Timothy Road, off State Road 2, 8 miles west of the U.S. 31 Bypass. For more information, visit our website at www.sjcparks.org or phone 574/654-3155.
Tentative 2019
Birch Lake Calendar

May 11 - Spring Dinner,
Papa Vino's, Mishawaka, 6 pm

2019 Road Cleanup -
after 1st board meeting (date tba)

June 15 - Spaghetti Dinner, BLYC, time TBA

July 6 - BLYC Firework

August 10 - Corn & Sausage Roast

Dates and times subject to change.
More info as available.
Watch for updates!
---
BLYC Classified Ads
For Sale: Two Birch Lake, South Side properties. Incredible Views. 14948 & 14991 Birch Lakeshore Dr. 14948 has 184 ft of Lake frontage, 2 bedrooms, 2 baths, plus office. 14991 has 3 bedrooms, 2 baths, plus a 1600 sq ft heated garage. Too many amenities to list. Contact Dick Bender for more info at 574-596-8724.

House for sale: 63306 Birch Rd.; 3 BR, 2.5 bath, 2600 SQ FT., 94 FT frontage, 2 stall attached garage, 2 full kitchens, many other extras, $725,000, call PJ or Sue Vandewalle, 476-7086 for appt or more info.



I am interested in renting a cottage for 3-4 weeks in the month of July. It doesn't have to be over the week of the 4th - I know it's hard for folks to part with that wee,k but can start the second week if need be. I'm not sure about rentals at the lake as I have been out of that network for awhile. I'm guessing I might have to go to Diamond, but this Birch Lake girl of over 30 years would sure love to come there, if possible. To respond, send email by clicking here: Beth Olson or send to beth.m.olson@pwc.com

My name is Declan McDonnell and I'm a resident of nearby Donnell Lake. Me and my fiancée are getting married next summer at Camp Tannadoonah on Birch over Labor Day weekend. I stumbled upon the Barker when I was looking up info about the lake and it seems like you all have a great little community there. We've been looking into rental options for our guests and while most of them will stay with us in cabins at the camp, some of the families are looking to rent cottages on the lake. We didn't find anything listed online but I thought I'd ask around to see if people on the lake knew of any families who rent out their houses for Labor Day weekend. To respond click here Declan McDonnell or send to dmcdonnell15@gmail.com

I do sewing at reasonable prices; Zippers, hems, repairs on various
Items. Let me know what you need and I'll let you know if I can do it
Katie Niezgodski 476-9317

Interested in a unique fun vacation? Check out renting the most inexpensive but cutest and best located rental in The Villages, Florida at
ourhome4rent.com/cjp
---
BLYC Contacts
2018 BLYC Officers
Angela Bergan, Commodore (E)
Pat McGann, Vice Commodore
and Fleet Captain (E)
Deb Spratt, Treasurer (N)
Mike Sheffieck, Secretary (W)

2018 BLYC Directors
Greg Bolin (W)
Ed Chester (E)
Terry Dugan (S)
Chas Grundy (E)
Karen Curtis Miller, Commodore (E)
Patty Luecht (E)
Sarah Petty (N)
Claudia Phipps (N)
Vickie Rogers (C)
Rick Russwurm (N)
Scott Troeger (E)
PJ Vandewalle (E)
Phil Vitale (E)
Sandy Vitale (E)
Bob Waddle (E)
Sue Williams (S)

BLYC non-director attendees
Paul Fallon, BLYC Water Quality Committee and Homeowners Committee Chairman (E) 476-1467

---
Barker Funnies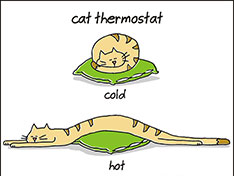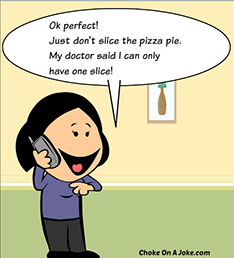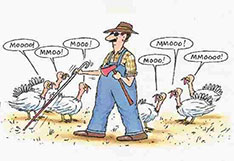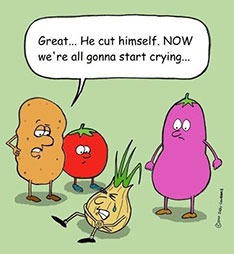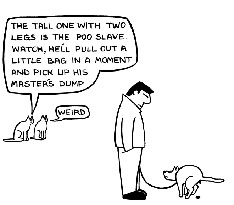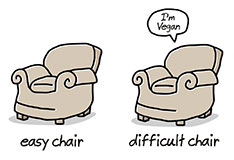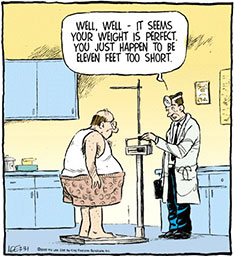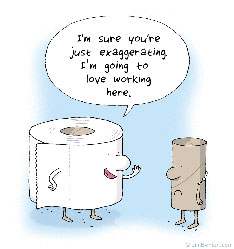 ---
THE BARKER
ONLINE...
The Online Birch Barker is owned and operated by the Birch Lake Yacht Club. It is produced voluntarily (without pay) by Phil Vitale. You may subscribe to receive this e-mail monthly (or as regularly as I get it out) at no cost — and you can un-subscribe at any time — or simply add this site to your favorites and check it monthly for updates

TO SUBSCRIBE:
We are always collecting e-mail addresses for lakers, ex-lakers and friends; if you think a friend/neighbor hasn't seen this yet, you can send it to them by clicking here, or send just the e-mail address to sailorphil@philvitale.com

TO UNSUBSCRIBE:
If you do not wish to receive this e-mail in the future, please e-mail me by clicking here: unsubscribe me

If you change email address, let me know me at
sailorphil@philvitale.com

---
Archive project
The Cass County Library has expressed an interest in creating a microfilm archive of old Birch Barkers ... anyone with a collection of past Barkers (from any year) is asked to contact Jonathan Weupper at the library by email at wuepperj@gmail.com